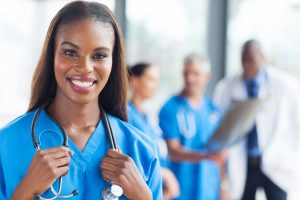 Today's nursing shortage offers nurses with more career opportunities than ever before as healthcare organizations and other industries scramble to attract nurses into their workforce. Nursing careers have always offered diverse opportunities with many specialty areas to explore once an individual has attained their nursing license.
From the flight deck of a helicopter pad as a flight nurse, the heart transplant operating room as a surgical nurse, delivering a baby the labor and delivery suite as a nurse midwife, teaching the parents of a tiny one pound baby in the Neonatal Intensive Care Unit, leading a team of nurses and other healthcare providers as the Chief Nursing Officer of a large healthcare organization, to coordinating the care of chronically ill patients through evidence based disease management programs – the list could go on and on! Nursing offers so many different roles, it is truly a career that can span a lifetime based upon the needs of an individual.
In this section you can explore the various roles and opportunities that nursing can offer as you grow and mature in your nursing practice.
Nursing offers many clinical specialty areas – or roles that involve direct patient care. This means that you can choose a very specific area of clinical nursing to focus your attention on, or you can choose a more general area depending upon your personal interests. There's so much to choose from, check out this partial list!
Adult Health – focuses on the nursing care of adults throughout the lifespan. You might work in a hospital, physician's office, clinic, provide home health care – anywhere that adults seek nursing care!
Ambulatory Care – focuses on providing nursing care that does not require hospitalization. You might work in a same day surgery setting or an outpatient testing clinic.
Anesthesia – working as a Certified Registered Nurse Anesthetist (CRNA) you will work with Anesthesiologists or other physicians such as Surgeons or Dentists to provide anesthesia for patients having surgery or needing pain control. This role requires an Advanced Practice Degree.
Clinical Nurse Specialist – this specialty is for nurses with an advanced practice degree and specializing in the advanced nursing care of patients who are primarily in the hospital setting. Working with other health care providers, the CNS will develop and help implement a nursing plan of care for complex patients.
Critical/Intensive Care – patients of all ages who are very sick or who have had major surgery or trauma are often cared for in a Critical or Intensive Care Unit. Nurses who work in these areas often must master some of the most complex medical equipment in addition to caring directly for the patient.
Emergency Room/Flight Nurse – looking for action and adventure in addition to patient care? This is one of the busiest areas for nurses to work. You might work just in the Emergency Room or can be assigned as a Flight Nurse if the hospital has a helicopter/rescue program.
Family Health – nurses who specialize in family health are generally advanced practice nurses and function as a Family Nurse Practitioner or FNP. As a FNP, you would deliver routine care to families in the office or clinic setting. Some FNPs work in hospitals and emergency rooms.
Geriatric/Gerontology – nurses who have an interest in the elderly and the complex care that they often need specialize in geriatrics. You might work in an assisted living setting, a clinic, a nursing home, or a hospital.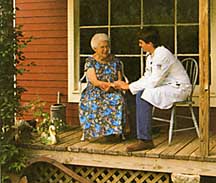 Home Care – these nurses go to the patient's home to provide care such as injections, intravenous administration of antibiotics, wound care, patient teaching, ventilator management, pain management, and so on. Many patients who once were kept in the hospital for their care can now go home and have the nurse come to them.
Hospice – nurses who enjoy working with patients at the end of their life may work in the hospice setting. These nurses provide support and care to both the patient and the family members of a dying patient.
Medical/Surgical – nurses who become Med/Surg generalists develop wealth of experience in caring for many patients with many different medical and surgical conditions. These nurses will work in a hospital and are considered one of the most versatile nurses due to their variety of nursing experiences.
Mental Health – nurses who care for patients experiencing mental health disorders may work in a hospital, an outpatient clinic, or a physician's office. These nurses may also serve on crisis support teams and provide care to rape victims and in disaster settings. Nurses with advanced degrees may provide additional counseling and nursing care to these patients.
Mother/Baby – nurses who specialize in the care of mothers and babies may in a variety of settings. You might work in Labor & Delivery caring for mothers as they deliver their babies. This is an exciting area of nursing as you can watch the miracle of life almost everyday. A Nurse Midwife is an advanced practice nurse who has specialized in L&D and is responsible for delivering babies. Nurses who specialize in the care of babies may work in the newborn nursery or care for sick babies in the neonatal intensive care unit.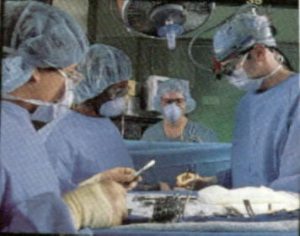 Pediatrics – nurses who care for children can be found working in hospitals, physician's offices, and clinics. Another area they might work is in the school system as a School Nurse.
Surgery – nurses who work in the surgical setting provide care to patients before during and after surgery. You might work in a hospital or outpatient surgery center.
Rehabilitation – nurses who care for patients who have had a debilitating illness or injury as they attempt to recover as much of their abilities as possible. Often patients who have had a stroke or a spinal cord injury are the types of patients a rehabilitation nurse would care for either in a in patient or out patient facility.
These are just a broad listing of clinical roles for nurses. There are many more opportunities related to the nursing care of patients with specific diseases such as cardiac, orthopedic, renal, and neurology. For every medical specialty, there is also a companion nursing specialty.
Nursing also offers many non-clinical specialty areas or nursing roles that do not usually include direct patient care. Here's just a few of the many opportunities that are available to nurses! Management or education -related specialties will be not be covered in this area!
Case Manager – The management and coordination of patient care across the health care spectrum has become an important role for nurses as health care reform, HMOs, and other industry changes have impacted patient care delivery. Case Managers are nurses who assist health care providers with the management of patient care services and serve as patient advocates within the health care environment.
Consultant – Nurses with expert skills in a particular specialty or area of health care practice will find that their opinion and problem solving skills are in demand. These roles generally demand an advanced practice degree and several years of experience.
Forensics – Nurses who have an interest in forensic medicine can have an important role with law enforcement agencies and public health. Working with these agencies, the forensic nurse may help determine a cause of death or examine and evaluate evidence related to health care-related crimes.
Infection Control – Nurses who have an interest in infection control are needed for hospitals and other health care providers. Monitoring infection rates, research related to infectious diseases, and working with other health care providers to establish policies and procedures related to the control of infections are just some of the daily activities of the Infection Control nurse.
Legal Consulting – nurses who serve as legal consultants assist lawyers in evaluating patient care delivery and standards of practice. These nurses usually will have an advanced practice degree and many years of clinical experience.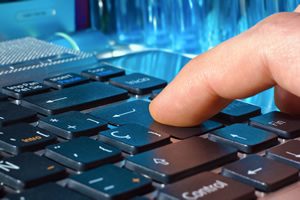 Nursing Informatics – one of the newest specialties in nursing, the informatics nurse blends an expertise in nursing science, computer science, and information management to design, develop, implement, and evaluate technology-related or information systems used in the health care environment.
Parish Nursing – working within a congregation or parish, the Parish Nurse uses local community and congregational resources to provide care for the body, the mind, and the spirit of the congregational member. Faith traditions of the congregation are an integral part of this health care ministry so the Parish Nurse should be a member of the congregation or parish served.
Patient Care Auditor – nurses who work in this role focus reviewing the patient care delivered by other health care providers for appropriate care and appropriate billing for services.
Research & Clinical Trials – nurses who have a keen interest in research can work with other health care providers and scientists to explore a myriad of topics and applications within the health care and patient care delivery. Working with a biometric company, the research nurse could lead a project that would lead to the development of a new patient care delivery device that would be used in hospitals or other health care settings. This role will generally require an advanced practice degree.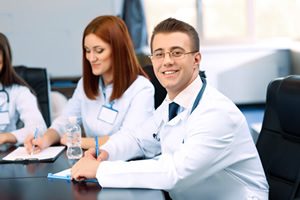 Risk Management – all nurses are patient advocates, but the risk management nurse has the responsibility in a health care organization to monitor patient care situations, policies, and procedures for increased risk and then develop policies and procedures that will minimize this risk.
These are just some of the non-clinical roles for nurses. While most of these roles require some direct patient care experience, they provide an great way to grow and expand your career as your grow and gain new experiences. Nursing provides so many opportunities, you should never be caught in a rut!



Military service offers many opportunities for nursing education and commissioning as an officer. Educational funding is provided for BSN as well as Advanced Practice degrees in nursing with a commitment to serve in the selected branch of service. RNs coming into the military with an Associate Degree come in as enlisted personnel; those RNs with a BSN or Advanced Practice degree (MSN or PhD) come in as an officer. Military nurses work in base hospitals and clinics in addition to providing health care in field hospitals, aboard ship and even in-flight care for air military medical transfers.
Learn More by visiting the various military branches nursing weblinks!
While all nurses are leaders, nursing and healthcare offer many different management and leadership roles in a variety of settings. Check out this partial list of formal leadership positions for nurses!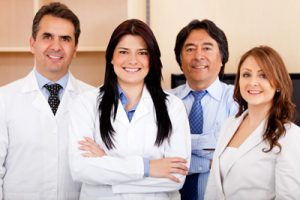 Nurse Manager/Patient Care Director – Nurses in management roles in the hospital setting are often in charge of a nursing unit that may have a few patients to more than 40 patients every day. These nurses must have excellent clinical skills as well as management skills to provide leadership to a team that must take care of patients 24 hours a day, 7 days a week.

Middle Level Managers – nurses in all practice and health care settings have may an opportunity to work as a manager directing the activities of other nurses, health care providers, and others employees. These roles may include overseeing patient care delivery or other types of health care services.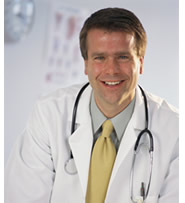 Chief Nursing Officer/Director of Nursing – A nurse in this role will have a combination of clinical and management experience and be responsible for overseeing the daily operations of an entire nursing department providing care within a health care setting. These roles generally require an advanced practice degree in Administration.
COO/CEO/President – Nurses who have excelled in other management roles may aspire to being responsible for leading an entire health care delivery organization. While this role generally requires an advanced degree, nurses who are in these roles have both a clinical and extensive management background.
These are just some of the management roles for nurses. While most of these roles requ
ire some direct patient care experience, they provide opportunities to lead and shape the delivery of nursing care in a so many different settings. If you're a "take charge" type of person, a management role might be just for you!
Nurses who enjoy teaching others can find many great opportunities as educators in a variety of settings. Don't just think the only place for education is in a classroom! In today's healthcare and educational environment, Nursing Educators are finding many new ways to teach others beyond the traditional classroom and individualized instruction!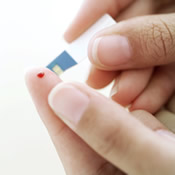 Patient Educator – While all nurses teach their patients in the course of patient care delivery, some nurses are in Patient Educator roles and work with a specific population of patients such as Diabetics to help them learn more about their disease and how to manage their own care. As a Patient Educator, you might conduct classes, develop teaching materials such as handouts and booklets, and work with patients on a one-to-one basis. You might work in a hospital, clinic, physician's office, or even with a home health agency. This role may require an advanced practice degree in some settings.
Staff Development /Inservice Coordinator – Health care is a field that is changing on an almost daily basis. There are new procedures, new equipment, new medications arriving in the health care setting and nurses and other health care providers must continue to expand their education. As a Staff Development Nurse, you would work in a variety of health care delivery settings to assess the learning needs of health providers and coordinate the delivery of ongoing education within that setting. This role may require an advanced practice degree in some settings.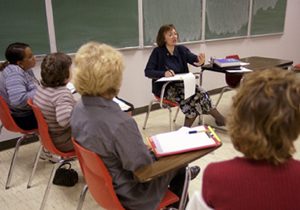 Clinical Preceptor – Nurses often work side by side new employees or new nurses to help them learn the work routines in a particular health care setting.

Nursing Faculty – Nurses who work in the academic setting provide the nursing education for students pursuing an career in nursing. To teach in the academic setting requires that each educator has experience within a specific specialty within nursing and an advanced practice degree. Often educators will have a doctorate in nursing or a health-related field.
Nursing salary ranges depend upon region of the country, type of education and experience, type of facility and job description. Facility size is a major factor in nursing salaries — the larger the facilities and number and types of beds (ICU, med-surg, etc.) the higher the salary.
According to the National Bureau of Labor Statistics:
RN  Median Wage = $81,220
LPN Median Wage = $54,620
According to the Tennessee Bureau of Labor Statistics the median wages are listed below.  Expect less in the non-metropolitan counties.
RN Median Wage = $65,796
LPN Median Wage = $46,930
For a resource on starting salaries, check out the Nursing Salary Guide!