So nursing might be for you?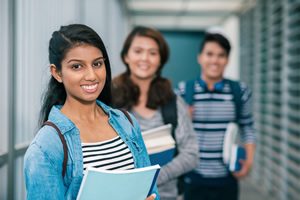 The next step is to choose the type of nursing program that will best fit your needs and individual situation.
LPN Programs – Most Practical Nursing Programs last about 1 year and include both classroom study and supervised clinical practice (patient care). Classroom study covers basic nursing concepts and patient-care related subjects, including anatomy, physiology, medical-surgical nursing, pediatrics, obstetrics, psychiatric nursing, administration of drugs, nutrition, and first aid. Remember that the LPN must work under the supervision of the RN or physician. This is the fastest route into a nursing career, but is the most limiting in your long-term career opportunities. Some individuals will initially choose the LPN program and then work as a LPN while pursuing their RN education through a LPN to RN program.
RN Programs – Choosing an Associate Degree (2 Year) or a Baccalaureate Degree (4 Year) is again personal preference and based upon individual situations and long term career goals. Both programs are designed to prepare entry-level registered nurses. The Baccalaureate or BSN (Bachelor of Science in Nursing) Degree will offer you more long-term career opportunities as you grow in your skill and experiences since many leadership and other advanced nursing roles require the baccalaureate degree as a minimum requirement. RN to BSN programs are also available to assist students who desire to work while pursuing additional education.
Accelerated Programs – These programs offer nursing education through a variety non-traditional strategies such as accelerated course work, creative scheduling, and online formats that often fit better into the busy lifestyle of the adult learner. Accelerated Programs are often targeted toward adults with another college degree or other life experiences who are seeking a career in nursing.
Graduate Education – The term Advanced Practice Nurse (APN) describes a registered nurse (RN) who has met advanced educational and clinical practice requirements beyond the 2-4 years of basic nursing education required of all RNs. The advanced or Graduate degree earned is a Master of Science in Nursing (MSN). Practice areas include but are not limited to nursing education, nursing administration (including health systems management and nursing informatics), nurse practitioner, nurse midwife, anesthesia, clinical nurse specialist, and health ministry/parish nursing. Doctoral programs in Nursing (PhD, DNSc, DNP) offer additional education opportunities for studies above the Masters degree level and are often referred to as "terminal degrees in the discipline." Practice roles include Director/Dean of Schools of Nursing, Chief Nursing Officer in the hospital setting, Director of Nursing, and faculty in graduate nursing programs. Nurses with PhDs are often actively involved in Nursing Research.